Appraiser, owner home-value opinion gap narrows the most in
November
Source: https://www.mpamag.com/news/appraiser-owner-homevalue-opinion-gap-narrows-the-most-in-november-87678.aspx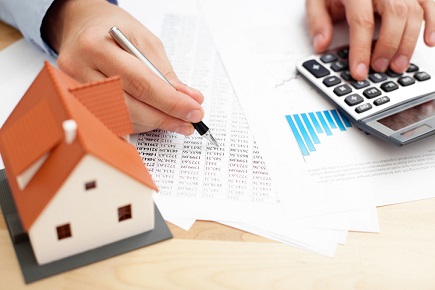 The gap between owner perceptions and appraiser opinions of home values shrunk for the sixth straight month in November to its narrowest margin this year, according to Quicken Loans' National Home Price Perception Index (HPPI).
The HPPI revealed that home appraisals in November were an average 0.67% lower than what owners expected. Despite the lag, Quicken Loans' Home Value Index (HVI) found that home values increased 4.24% from November 2016. The company said values continued to rise across the US in spite of a 0.09% slip on a month-over-month basis.
Despite the national improvement in the HPPI, Quicken Loans said there were wide regional variations. At the low end of the scale was Cleveland, where appraisals were on average 2.35% lower than expectations. Meanwhile, Dallas homeowners were found to have underestimated their homes' value by an average 3.25%.
"It's encouraging to see opinions from homeowners and appraisers more aligned on a national level," said Bill Banfield, Quicken Loans executive vice president of capital markets. "Appraisals are one of the most important data points when applying for a mortgage. If an appraisal is lower than expected when refinancing, the homeowner will need to bring more funds to closing, or might even need the mortgage to be restructured. The more homeowners and appraisers agree, the smoother the process is."
About Empire Appraisal Group, Inc.
Establish in 2005, Empire Appraisal Group, Inc., is Broward County's leading residential appraisal company as a result of their accurate and reliable appraisals, excellent customer service, and quick turn times.  When working with an appraiser, integrity and professionalism are essential, and Empire Appraisal Group has a well-established reputation for providing the best appraisal experience.  Daniel Lindeman, the Chief Appraiser, is considered one of the top property appraisers in Florida, with nearly 15 years of expertise and 7,000+ appraisals to his credit.
We 'specialize' in helping people who need appraisals for estate purposes, divorce, bankruptcy, FSBO's and more.
We also work closely with realtors to help establish listing prices, these pre-listing appraisals ensures sellers get top dollar for their home.
In addition, to homes of all shapes and sizes, we also appraise condos, multifamily homes, boat docks, land, as well as specialty properties. No job is too big or too small, from manufactured homes to mansions.
Call Empire Appraisal Group directly with any questions concerning your real estate values at 561-441-9298.  Also, check out our 'Reviews' page and see what others are saying about Daniel Lindeman and Empire Appraisal Group, Inc.
We provide residential appraisal services to all cities in Broward County:  Parkland, Coral Springs, Coconut Creek, Dania Beach, Cooper City, Davie, Deerfield Beach, Fort Lauderdale, Sunrise, Hallandale Beach, Hillsboro Beach, Hollywood, Lauderdale by the Sea, Lauderdale Lakes, Lauderhill, Lighthouse Point, Margate, Miramar, North Lauderdale, Oakland Park, Pembroke Pines, Plantation, Pompano Beach, Sea Ranch Lakes, Tamarac, Weston, Wilton Manors.