The next trend in real estate – Bitcoin-like purchases?
Source: https://www.mpamag.com/news/the-next-trend-in-real-estate–bitcoinlike-purchases-87681.aspx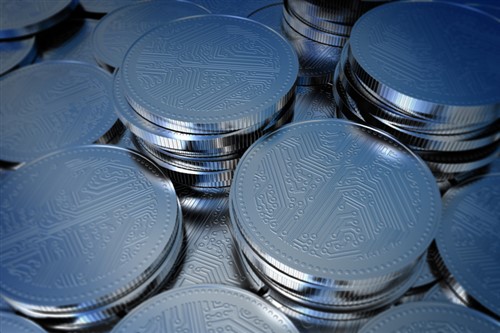 It just might be, according to one company who has made blockchain purchases for real estate a reality.
"As blockchain enters the mainstream, ShelterZoom is well positioned to bring the entire real estate industry onto it. The easy adoption of ShelterZoom's Offer NOW and Rent NOW widgets by any real estate website means that the industry can truly become innovative. And our highly experienced international team is committed to this journey," said Chao Cheng-Shorland, co-founder and director of ShelterZoom, referring to the multinational team led by herself and Amir Allen Alishahi, ShelterZoom's other co-founder and director. "Standardized, interoperable, transparent, and secure offers are the future of the business. That's why we are so excited about rolling out to early adopters ranging from small to large brokerage firms, multi-listing services, as well as our first WordPress real estate theme affiliate, Estatik, and our first Australian company, Arena Property Agents."
Ethereum, like Bitcoin, is a blockchain-based cryptocurrency.
As cryptocurrency grows in prevalence, more and more Americans may look to use it to purchase real estate.
"ShelterZoom has identified a part of the real estate transaction that can benefit greatly from increased transparency and a streamlined process," said Richard Mohr, MLS industry advisor. "Crafting their technology to be RESO-compliant and built on top of a blockchain platform separates them from all other entrants in the real estate technology industry as a company that is truly building for the future."
Per a ShelterZoom release: "ShelterZoom's second platform, Rent NOW, shares a similar architecture with Offer NOW. It has a widget that can be installed on any real estate rental website. The widget enables a prospective tenant to instantly submit a secure rental application on a property, which then generates an Ethereum smart contract. ShelterZoom's complete Online Renting and Leasing solution also comes with dashboards for landlords, agents and tenants, as well as an online chat function for all parties involved."
About Empire Appraisal Group, Inc.
Establish in 2005, Empire Appraisal Group, Inc., is Broward County's leading residential appraisal company as a result of their accurate and reliable appraisals, excellent customer service, and quick turn times.  When working with an appraiser, integrity and professionalism are essential, and Empire Appraisal Group has a well-established reputation for providing the best appraisal experience.  Daniel Lindeman, the Chief Appraiser, is considered one of the top property appraisers in Florida, with nearly 15 years of expertise and 7,000+ appraisals to his credit.
We 'specialize' in helping people who need appraisals for estate purposes, divorce, bankruptcy, FSBO's and more.
We also work closely with realtors to help establish listing prices, these pre-listing appraisals ensures sellers get top dollar for their home.
In addition, to homes of all shapes and sizes, we also appraise condos, multifamily homes, boat docks, land, as well as specialty properties. No job is too big or too small, from manufactured homes to mansions.
Call Empire Appraisal Group directly with any questions concerning your real estate values at 561-441-9298.  Also, check out our 'Reviews' page and see what others are saying about Daniel Lindeman and Empire Appraisal Group, Inc.
We provide residential appraisal services to all cities in Broward County:  Parkland, Coral Springs, Coconut Creek, Dania Beach, Cooper City, Davie, Deerfield Beach, Fort Lauderdale, Sunrise, Hallandale Beach, Hillsboro Beach, Hollywood, Lauderdale by the Sea, Lauderdale Lakes, Lauderhill, Lighthouse Point, Margate, Miramar, North Lauderdale, Oakland Park, Pembroke Pines, Plantation, Pompano Beach, Sea Ranch Lakes, Tamarac, Weston, Wilton Manors.