SE Fla. real estate market OK despite Irma's punch
Source: http://www.floridarealtors.org/NewsAndEvents/article.cfm?p=2&id=356811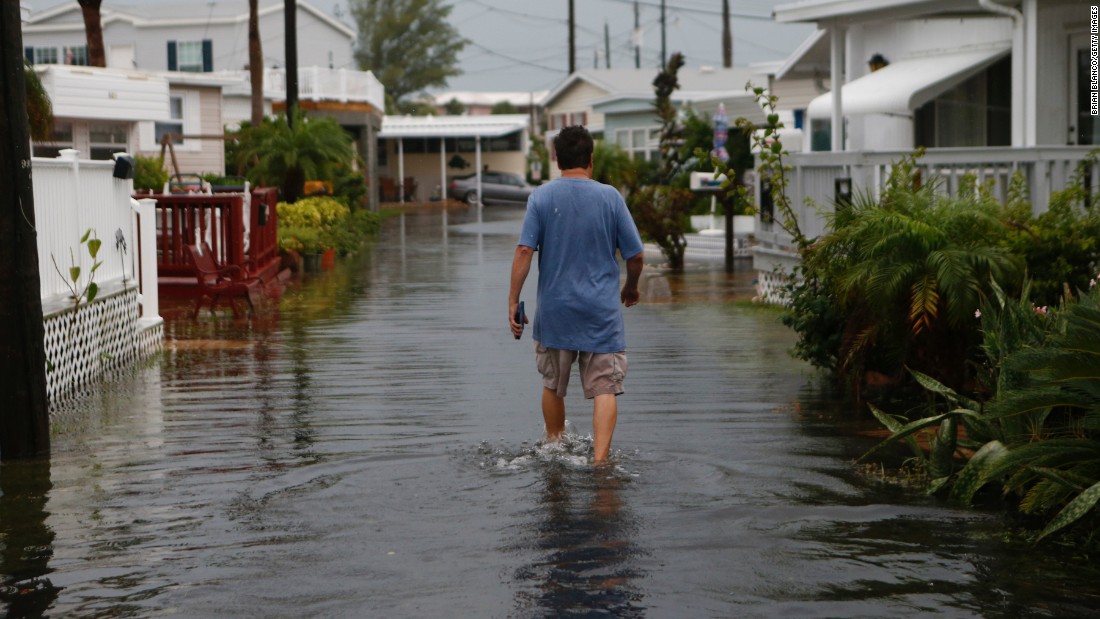 SOUTHEAST FLORIDA – Sept. 19, 2017 – Hurricane Irma's effect on South Florida's vibrant real estate market is not likely to be much more than the hassles of delayed home deliveries and closings, industry observers say.
Twelve years ago, Hurricane Wilma swept across Broward, Palm Beach and Miami-Dade counties, causing major damage to roofs. Blue tarps became a common sight in many neighborhoods hammered by Wilma's winds.
But Irma's glancing blow resulted mostly in uprooted trees, debris in the streets and minor damage to screened-patio enclosures, said Jim Flood, regional manager for Supreme Lending in Fort Lauderdale.
Homes that were in the sales pipeline to close when Irma hit will have to be reinspected, and that can't happen until the homes have power again, Flood said.
Supreme will cover the $200 average cost of reinspections and extend interest rates for 10 days to help clients minimize delays, he said.
"We feel bad, but we also feel grateful," Flood said. "It just seems like it will be a few weeks to get the motor running again for the region. We think the market will find its way back and recover pretty quickly."
Sunrise-based GL Homes is building about 700 homes across Florida, including suburban Boca Raton, Delray Beach and Boynton Beach. The builder also has projects in communities hit harder by Irma – Naples, Bonita Beach, Fort Myers and Tampa.
All the areas fared well, with only minimal damage, mostly to landscaping and screen enclosures, according to Marcie DePlaza, chief operating officer for privately held GL.
DePlaza said some closings will be delayed, but only by a few weeks at the most.
Miami-based Lennar Corp., the nation's second-largest builder by closings, said a "very preliminary assessment" showed only minor damage to its Florida communities. Lennar said Irma likely will delay roughly 700 fourth-quarter home deliveries until 2018.
"The expected shift of deliveries this year not only takes into account damage from the storm but also short-term labor challenges, power outages, potential delays in new home utility connections and building department inspection and permitting delays," Stuart Miller, CEO of Lennar, said in a statement.
GL, Lennar and another major builder, 13th Floor Homes, all say they expect new homes to be even more in demand than they already are because of how well the newly built properties held up during the hurricane.
Under the current building code, the homes GL is building in Palm Beach County are designed to withstand 170 mph winds, DePlaza said.
Mike Nunziata, division president for Miami-based 13th Floor, said workers were still taking down plywood from model homes after Irma when two people drove up and said they wanted to buy a new home instead of an existing one.
"With an existing home, you don't really know what you're getting in the quality of construction," Nunziata said.
At Auberge Beach Residences & Spa in Fort Lauderdale, a crane collapsed during the storm, but there were no injuries and only minor damage, said Patrick Campbell, a vice president for the Related Group, one of the developers of the two-building project.
Campbell said the crane should be removed by the end of the weekend and won't affect completion of the oceanfront luxury condominium next year. "We don't foresee a delay," he said. "We were very fortunate."
Although residents in many condo towers have to evacuate during a hurricane, the buildings tend to get power back quickly, said Peter Zalewski, principal at the Condo Vultures consulting firm.
"I think that will be the [builders'] sales pitch," he said.
The commercial real estate market also appears to have emerged from Irma largely unscathed, said Ken Krasnow, managing director of Colliers International South Florida. Colliers' portfolio of 7 million square feet in the region had only one minor roof issue, and that was expected, he said.
More than a decade ago, analysts worried a spate of storms would hurt the region's real estate market by persuading buyers and business owners to look for safer locales across the country. But those fears largely went unfounded, and Irma isn't likely to frighten people away, observers say.
"This was a pretty significant storm, and the fact that we weathered it so well, long-term it bodes well," Krasnow said. "Coming out of this, I think we are a more resilient region."
About Empire Appraisal Group, Inc.
Empire Appraisal Group, Inc. has been helping people make informed real estate decisions since 2005.  They are Broward County's leading residential appraisal company as a result of their accurate and reliable appraisals, excellent customer service, and quick turn times.  When working with an appraiser, integrity and professionalism are essential, and Empire Appraisal Group has a well-established reputation for providing the best appraisal experience.  Daniel Lindeman, the Chief Appraiser, is considered one of the top property appraisers in Florida, with nearly 15 years of expertise and 8,000+ appraisals to his credit.
We 'specialize' in helping people who need appraisals for estate purposes, divorce, bankruptcy, FSBO's and more.
We also work closely with realtors to help establish listing prices, these pre-listing appraisals ensures sellers get top dollar for their home.
In addition, to homes of all shapes and sizes, we also appraise condos, multifamily homes, boat docks, land, as well as specialty properties. No job is too big or too small, from manufactured homes to mansions.
Call Empire Appraisal Group directly with any questions concerning your real estate values at 561-441-9298.  Also, check out our 'Reviews' page and see what others are saying about Daniel Lindeman and Empire Appraisal Group, Inc.
We provide residential appraisal services to all cities in Broward County:  Parkland, Coral Springs, Coconut Creek, Dania Beach, Cooper City, Davie, Deerfield Beach, Fort Lauderdale, Sunrise, Hallandale Beach, Hillsboro Beach, Hollywood, Lauderdale by the Sea, Lauderdale Lakes, Lauderhill, Lighthouse Point, Margate, Miramar, North Lauderdale, Oakland Park, Pembroke Pines, Plantation, Pompano Beach, Sea Ranch Lakes, Tamarac, Weston, Wilton Manors.